I've run into a lot of small businesses that use Canva as a tool for their small business. If you're unaware, Canva is a free online design platform that allows anyone to create simple graphics, presentations, documents, websites, etc. It is a great tool for small businesses, as it's easy to use and affordable. But it's important to remember that it can't replace the skills and knowledge of a professional graphic designer.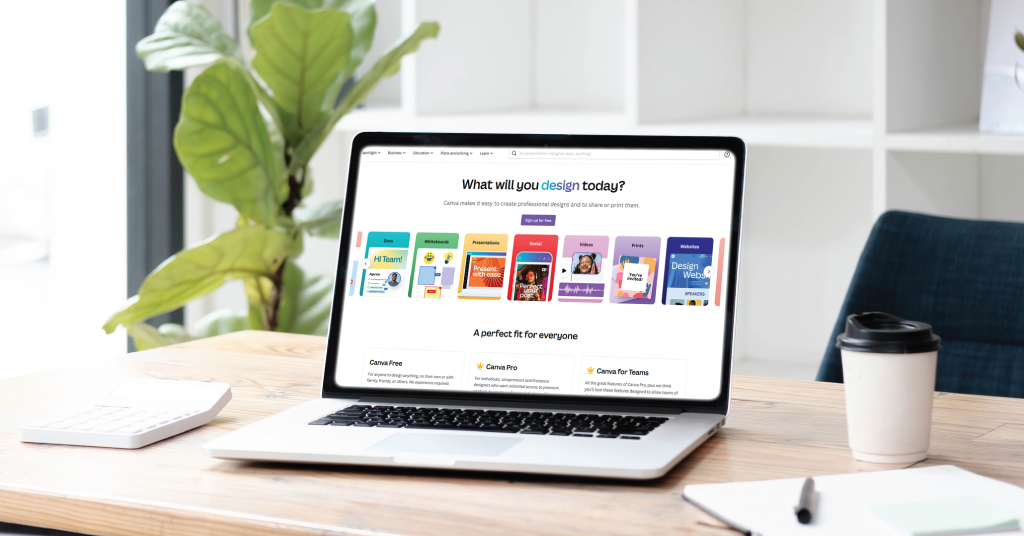 First, I want to start with the positives of Canva as a Tool for Small Business:
Canva provides non-designers with a simple tool to design with. Non-designers can use templates, clip art, stock photos, and fonts to create images for social media and other marketing materials that they would otherwise be unable to do.
Canva as a QR Code Generator. There are many qr code generators online, but they aren't all reputable sites. Canva allows you to easily generate a QR code and you can feel safe doing so.
Canva to create Marketing Materials. Canva can also be used to design a variety of marketing materials, such as flyers, brochures, posters, and business cards for a small business on a budget.
I certainly don't knock small businesses, especially start-ups, that use Canva as a Tool for Small Business. It is affordable and has the qualities discussed above. However, here are a few reasons why, if you have the budget, it is always better to go with a professional:
Canva provides templates, but it doesn't teach you the principles of design. To create truly effective visuals, you need to understand things like typography, color theory, and composition. Don't forget that millions of others are using those same templates, so you are now blending into the background instead of standing out with custom designs.
Canva gives you access to a library of stock photos and graphics, but it doesn't teach you how to choose the right visuals for your brand and message. A good designer will know how to select images and graphics that are both visually appealing and relevant to your audience. They also have the knowledge to create a cohesive brand that conveys the message of your brand to the ideal audience.
Canva can help you create good-looking graphic, but it doesn't teach you how to use those graphics effectively in a marketing campaign. A marketing pro will know how to develop a cohesive marketing strategy and use visuals and brand identity to support that strategy. You want your brand to easily identifiable and that requires a distinctive look and clear and concise adveritsing and communication to create awareness of that identiy.
Should You Create a Business Logo in Canva?
One of the biggest items that I do not recommend Canva for is creating a logo.
Logos created in Canva are not scalable. This means that they will lose quality and become pixilated when enlarged. This is because Canva logos are not vector-based. This is important for logos, as they need to look good at all sizes, from small business cards to signage. Additionally, many printers require vector-based artwork for custom signs, apparel, etc.
Canva logos are not unique. Again, because Canva is used by millions of people around the world, there is a high chance that someone else has already created a logo that looks similar to yours. Canva logos just have a "look" to them that is all the same. In a sea of sameness, it is obviously difficult to stand out from the competition. Hiring a professional designer allows them to use their knowledge and expertise to create a unique and eye-catching logo to help your brand stand out from the pack!
Canva logos cannot be trademarked. If you are going to want to trademark your logo, do not use Canva to create it! Canva does not own the copyright to the fonts, icons, and other design elements used in its templates. This means that anyone can use the same design elements to create their own logo, which can make it difficult to protect your brand identity.
If you're serious about creating professional-looking graphics and marketing materials, it's important to invest in the services of a professional graphic designer.
Tips for Working with a Graphic Designer:
Be clear about your goals and objectives. What do you want to achieve with your visuals and marketing materials? Once you know what you want to achieve, you can communicate your goals to your designer.
Provide feedback. It's important to be involved in the design process and provide feedback to your designer. Design is subjective, and a good designer understands this. They will help you to create a design that appeals to your target audience, supports your goals, as well as makes you happy!
Be patient and trust the experts. Graphic designers have the skills and experience to create visuals and marketing materials that will help you achieve your business goals. Trust them to do their job and don't be afraid to ask questions.
Remember, Canva is a great tool, but it's just that: a tool. It can help you create simple graphics and designs, but it can't replace the skills and knowledge of a professional graphic designer.
If you have a need for design, I'd be happy to help! Learn more about my Graphic Design Services for Small Business or contact me to today to discuss your prject.